Protect yourself and your loved ones with this state-of-the-art device. Ideal for power outages, hiking and camping.
1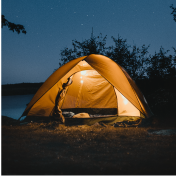 Portable battery
5000 mAh portable battery with which you can charge your electronic devices without any problem. Charge it by cable, solar panel or dynamo wherever you are.
2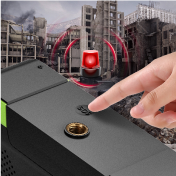 Double torch
Two integrated torches of different power with which you can illuminate any type of room. Waterproof product.
3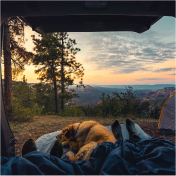 FM/AM radio and loudspeaker
Listen to analogue radio with a good signal thanks to its 12cm antenna. Use it as a high power speaker with your Bluetooth devices or TF card.
As featured in
About Qinux Brick Pro
You can always have electricity for your electronic devices thanks to its dynamo and solar charging panel.
It has a built-in torch and ambient light to perfectly illuminate whatever you need.
AM/FM radio, Bluetooth speaker and TF card reader so you can listen to anything with its powerful speaker.
Waterproof, with compass and SOS button to maximise its usefulness when hiking or camping.
Main advantages:

Portable battery
Charge your mobile devices wherever you are thanks to its 5000mAh battery - twice as much as a mobile phone!

Three charging modes
Charge the Qinux Brick Pro by dynamo, solar panel or with the charging cable.

Dual torch
Two torches of different wattages so you get the illumination that best suits your needs.

FM/AM radio and speaker
Play music or analogue radio thanks to its 12cm antenna wherever you are, its volume and bass power will surprise you!

Waterproof device
Device with IP68 certification so that water or particles do not affect it in any way.

SOS function and compass
High-powered alarm and magnetic compass for safety on camping and hiking trips.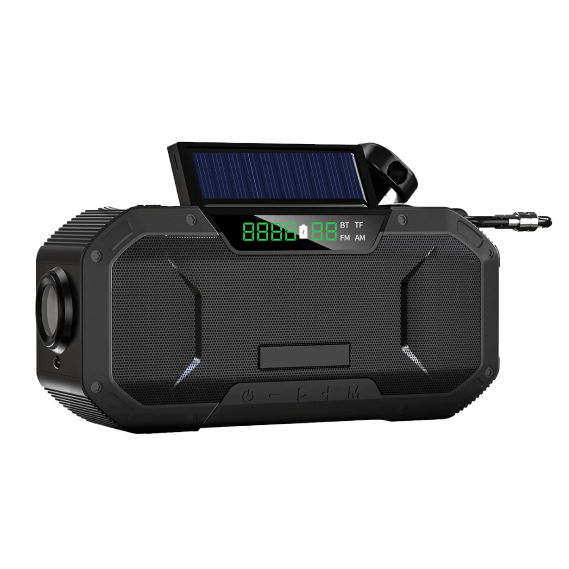 FAQS
How long does the battery last?
Yes. It has 5000 mAh, about twice as much as any next-generation smartphone.
Is the torch powerful?
Yes. In fact, it's more powerful than many torches sold individually.
Is it easy to use?
Of course it is! Plus, it comes with detailed instructions to help you with any questions you may have.
Does it weigh a lot?
No, it weighs less than 450g, which makes it comfortable to carry. With its carabiner clip you'll hardly notice you're carrying it.
Buy now
50% off and FREE delivery!



Excellent quality for the price and fast delivery. The website offers many advantages for older people... Good prices, and the order arrived the day promised. I bought two units since this was the best price/quality ratio among all my options and I will definitely be back for more.


I am thrilled with the purchase of this product! It meets all expectations, plus shipping is fast and it comes in a well-protected box. I was looking at reviews for other brands and none of them fully convinced me. I finally came across this brand and this product and saw that almost everything was positive.


I bought this product when I saw the 50% discount for it. The truth is that I had been looking for something like this for some time and despite not knowing this brand, I decided to take a chance. One of the best purchases I've made.


It was the first time I was buying something like this and until now, I had always felt loyal to certain well-known brands that also happen to be more expensive. The difference in price and the good product reviews compared to other similar products is what made me decide to finally try it. After several weeks of use, I must say that I am extremely satisfied. Very good purchase, I highly recommend it!
Disclaimer: This website is an advertisement and not a news publication. This product is not intended to diagnose, treat, cure or prevent any disease or health condition. The information provided herein should not be considered a substitute for the advice of a physician or other health care professional. This product is not intended for medical use. They may be useful in certain high-risk situations but never as a substitute. As each individual is different, results may vary.